Inspiring Children to Be Active
Key Sports is a leading sports coaching provider for children aged 3-12 in Primary schools and communities around the Peterborough area.
Our aim is to inspire more children into sport and provide a positive, fun sporting experience with the opportunity to participate in a wide range of sports and activities.
Through our passion for sport we aim to inspire the next generation, to encourage children to enjoy being active and lead a fit and healthy lifestyle.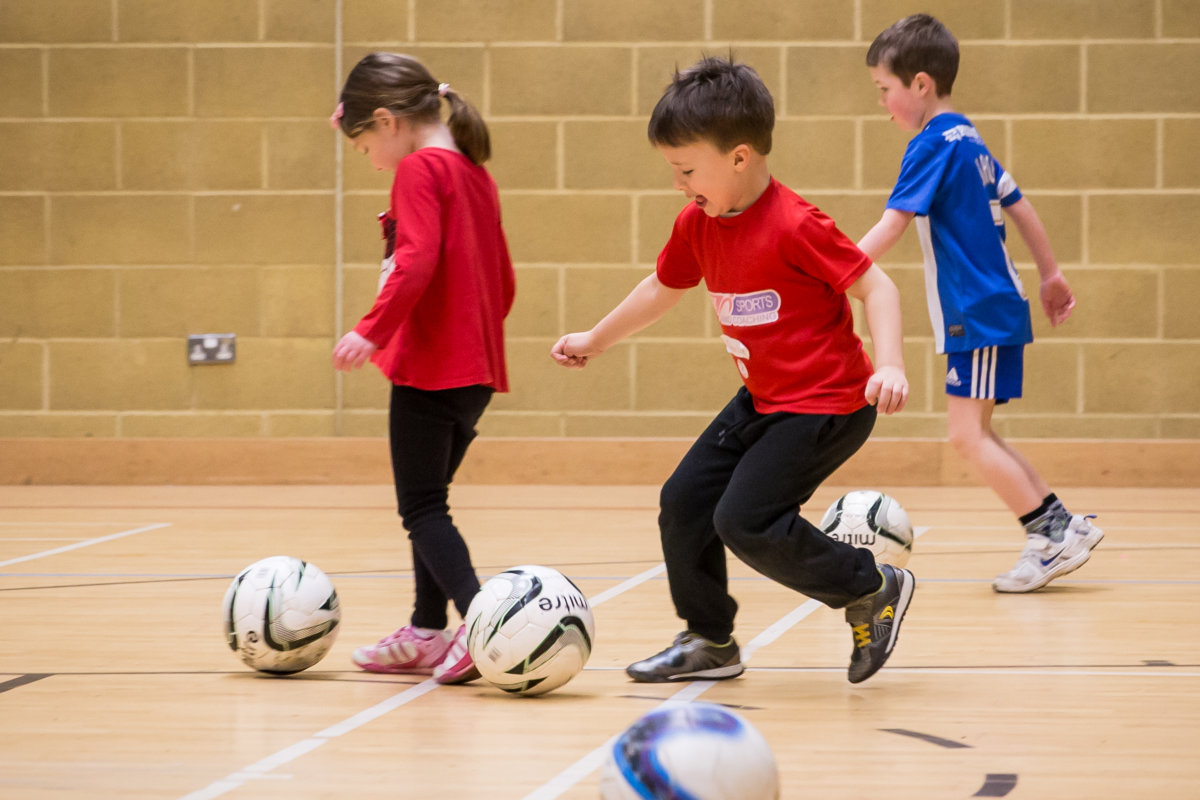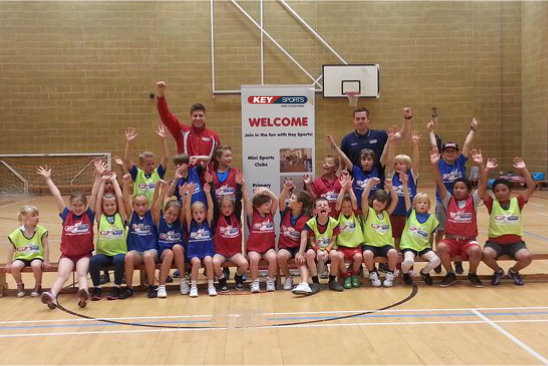 Our team of enthusiastic, qualified sports coaches successfully deliver sports sessions to hundreds of children every week in Primary schools through our services of PE cover, After School clubs and Lunchtime clubs, our Nursery sports programme and out of school through our Soccer centre and Holiday Sports camps.
Key Sports offer 18 different sports to include football, basketball, multi-sports, athletics, dodgeball, netball and gymnastics and always look to set the right standards that bring out the best in children.
So whether you're a parent looking for ways to help your children enjoy being active or a school looking for a quality provider of first-class sports coaching, Key Sports are here to help!
what parents & schools say…
Clare Watt
Great coaches. My son loves both the sessions run at school and in the holidays…..especially football clubs.
Holiday Camp Testimonial
Kerry Craig
Finding suitable childcare in the holidays is always a testing time for any family, but for a family who have a child with SEN needs it's even harder. We approached Key Sports with our concerns and they were 100% sure they could meet our sons needs within the Sports Camp environment. We were invited along for a trial. We were meet by friendly and approachable coaches in a calm environment this instantly made my son comfortable in the surroundings. The day is structured with lots of different games and sport such a dodgeball, hockey, fox and hounds and of course football. My son had a fantastic day and when I went to collect him he didn't want to leave. I cannot express how happy my son was and how delighted we are with Key Sports. A fantastic set up with great coaches, I will certainly recommend you to all our friends.
Holiday Camp Testimonial
Childrens Garden Day Nursery Montessori Pre-School
Children thoroughly enjoy their weekly visit with Scott who provides the children with a range of excellent sport activities. His sessions help our children to develop all kinds of skills, improves their concentration, stamina and contribute to a healthy lifestyle. Participating in team sport boosting their self esteem and confidence. Above all the children have lots of FUN!
Pre-School Testimonial
Peakirk cum Glinton School
I would just like to say a big thank you to Scott and Mark for the two fantastic days my two children Jessica and Jack had at the fun days they ran at Peakirk cum Glinton C of E School in Peterborough recently. People are always too quick to criticise but are never so keen to praise. The children had a fantastic time and I have just signed up for the day they are running in April. Well done and many thanks.
School Testimonial
Edith Weston Primary School
The Key Sports coach has been unfailingly punctual and polite, and has developed positive relationships with staff and pupils. He has proficiently taught a variety of sporting activities relating to games and gymnastics. He has always been open to suggestions for his own professional development.
School Testimonial
Orton Longueville Playgroup
We currently have Scott from Key Sports and Coaching come in twice a week to do sports activities with the children. The sessions are very popular with all the children and introduce lots of new activities.
Pre-School Testimonial
Bright Kids Nursery
Key Sports offer a variety of different sporting skills to be taught to the children by qualified and CRB cleared professionals. Scott who is the Key Sports Coach comes to our setting, building bonds and relationships with the children and staff alike. Some of the skills taught by Key Sports are Football, Tennis, Gymnastics and Dancing.
These activities help with the physical development of individual children, looking at hand-eye co-ordination and balance as well as developing personal, social and emotional skills by giving the children a sense of determination, a feeling of success and personal achievement and also by starting to develop an understanding of competition thus preparing them for later life.
All of our children who have taken part in our Key Sports programs have shown a faster development rate in their Physical development but also in their concentration levels and their fine motor skills aiding them in their handwriting developments too.
Pre-School Testimonial
Mrs Waugh
I thought I would send you and your team a note to say thank you.Two coaches from your group visited my son's school on Wednesday (William Law in Werrington) and he thoroughly enjoyed working with them. So much so that he has asked me to find out if there is a club he could join.
School Testimonial
Louise Clark
Just wanted to say that Sam had a brilliant party and Scott & Spencer were excellent with the kids. He was thrilled with his new medal and is still wearing it to school everyday!
Birthday Party Testimonial
St-Michael's Pre-School
At our committee meeting last night, there was really fantastic feedback about Key Sports and the sessions you hold at pre-school – and 3 parents who also take their children to your Saturday session (Sami, Ethan and Lilly) have praised Spencer highly. We therefore would like to book you guys to come in weekly rather than fortnightly.
Pre-School Testimonial
Andi Almond
Sami has really enjoyed Key Sports sessions and learnt a lot, his co-ordination is much better and the fun side of the sessions is great. The beaming smile on his face is priceless. Anyone thinking of enrolling their little ones – you must, it is well worth the money! Summer Holiday Camp is all booked – not that Sami knows yet.
Holiday Camp Testimonial
Kerry Hendry
Hi Scott and Spencer, I just wanted to write and let you know that my son Noah and daughter Lyla both had a fabulous time on a Key Sports Holiday Course at Nene Park Academy. As you know they jumped at the chance to go again. Looking forward to booking them back on later in the year and possibly even joining some of your regular sessions. Thanks again.
Holiday Camp Testimonial
Emma Raymont
Hi Scott, just wanted to say thanks so much for a great party. Jack hasn't stopped talking about it, especially his trophy which has now taken pride of place in his bedroom. Thanks again for all your hard work with them!
Birthday Party Testimonial
Tanya Martin
Hi Scott, Just want to say James had a brilliant party and a BIG THANKS to Spencer who was brilliant! James will see you in October Half term. Thanks.
Birthday Party Testimonial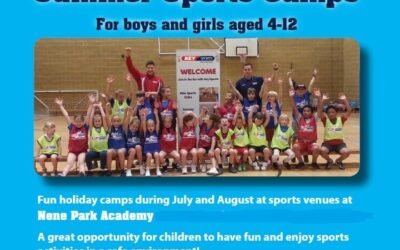 Our Summer Holiday Sports Camps 2022 have now been confirmed at Nene Park Academy! Nene Park Academy PE2 7EA Monday 25th July – Wednesday 31st August For boys and girls aged 4-12. (Incudes Year 7 Children) Lots of sports and games! Lead by experienced coaches....
read more